Henchmen is a sketch comedy webseries about two henchmen having a coversation about everyday hench life while the secret agent infiltrates their base.
This is an independant production and looking for community and fan support to help make this web series. For more information, updates and if you'd like to help support his project please like, share, follow us on youtube, facebook and instagram or shoot us an email henchmenshutterthunder@gmail.com.
Henchmen stars Jeff Cooper and Nick Thorp as Henchmen 1 and 2. Each week our 2 henchmen are on guard duty at the next evil corporation plotting global domination. Discussing daily struggles and workplace issues as any 2 henchmen would to pass the time, they represent every henchman trying to stay alive and ahead of the curve in this short life expectancy career. Mean while as they share their stories the hero is ever lurking to complete their mission and save the day.
Henchmen draws its inspiration from the likes of every action, spy, mobster movie and video game you can think of. Giving a voice to the every day character whom are often seen in the background as canon fodder or the body count of the hero. We follow their, albeit short, stories as these are often the filler converations in video games that as a player you can snoop and eavesdrop or kill straight away.
The dialogue is inspired by dry wit humour from lock, stock and two smoking barrels, snatch, monty python, black adder, letter kenny to name a few, we aim to setup short and punchy skits to have you in stitches begging for more.
Jeff Cooper
Henchmen #1
Jeff Cooper is an actor, voice artist, writer and comedian in Vancouver. Jeff cut his teeth in improv theatre where he later found acting to be a natural transition. He has appeared in several independent productions and has trained under many prominent acting coaches, from Vancouver and Los Angeles.
Nick Thorp
Henchmen #2
Nick thorp is an actor know for Arrow...
Bernadette Saquibal
Secret Agent
Bernadette Saquibal is an actor known for Flash...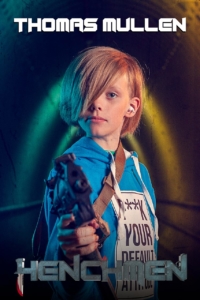 Thomas Mullen
Step Child
Thomas Mullen is an up and coming actor...
SUPPORT  US?
If you love the idea of this project reach out. We'd love to have your support.